3 Things to Keep in Mind When Designing for FinTech Apps
UX designers need to understand the complexities of the FinTech industry when designing mobile apps. Learn what you need to consider for FinTech app design.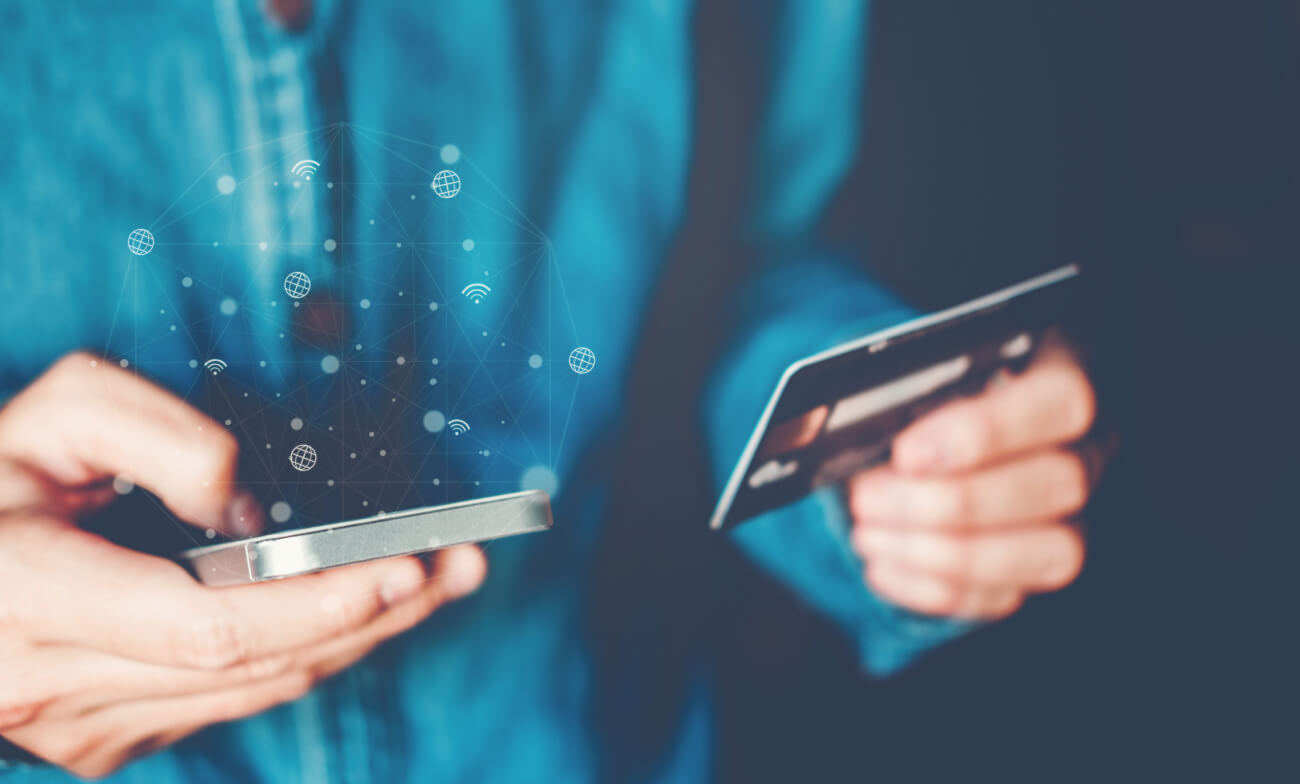 Before the internet and smartphones, if you wanted to open a bank account you had to go into a branch. You had to sit down with a banker, manually fill out forms, and often wait days or weeks to get approved. Then when you wanted to deposit or cash a check, you had to walk into the branch, stand in line and work with a bank teller to complete your transaction. You might have received monthly statements in the mail, but otherwise, everything was handled manually and in-person. 
Now, you could open a bank account at some banks in minutes all without leaving your house (or while sitting at a café if that's more your speed). You can pay bills automatically and deposit checks right from your phone. Contactless payments such as Apple Pay and third-party person-to-person payment apps like Venmo that allow you to instantly pay other people are used daily to make transactions simple and easy. And if you want to understand your spending habits and see your current balance, most banks have available tools to analyze your financial wellness. Or you can use an app like Mint which allows you to do the same across all your accounts in one place.
So, with all the changes in how users interact with banks, what should you consider when designing software and apps for the FinTech industry?
1. Online- and Mobile-First Approach in FinTech App Design
Since most people now don't visit a branch on a regular basis (or ever), banks and other financial institutions must consider an online-first approach to interacting with their customers and prospects. And they need to consider the devices their users are using to access their accounts. In a recent survey shared by Business Insider, 89% of respondents said they used mobile banking to manage their bank accounts. For millennials, that number went up to 97%! With so many users banking and performing other transactions on their mobile phones, apps and online banking platforms need to be designed with a mobile-first method. 
Many traditional banks have been used to doing things the way they did for decades, even centuries, and were slower to adapt to creating robust online banking platforms. And many community banks don't even offer a mobile app. Some banks tried to squeeze the in-branch experience into their website or adapted a later-created mobile app to match their desktop experience. But that can often feel disconnected and cause a poor user experience when users are banking on-the-go. Providing tables that are too small to read on mobile, graphs that stretch wider than a small mobile screen, or linking from an app to a desktop-only version of a disclaimer page can leave users frustrated. This may even cause once-loyal customers to seek a bank with a better mobile UX.
Banks and other financial companies that started with mobile-first in mind often have an advantage. They don't try to fit an old system into new technology, but instead consider how a user interacts with their account in the modern age on a mobile device. Then they adapt the desktop version from there, which is much easier to modify. These UX design decisions allow the user to interact in a way that's similar to how they do with other apps on their phones, like social media, games, and more. Apps like Venmo allow users to see their friends' transactions and engage with emojis. Banks and other financial wellness tools may use gamification to encourage users to reach a financial goal, such as rewarding a badge for staying within your budget for entertainment purchases for the month. FinTech designers who take the time to understand how users want to engage with all their mobile apps will be better equipped to design a banking mobile app that meets their needs.
The important thing banks need to consider is providing the right user experience for where their users are interacting with them. When designing for FinTech companies, it's important to take into account the full user experience to meet customers where they are doing their banking and then provide a platform that allows them to perform tasks as seamlessly as possible.
2. Financial Literacy is Low
According to a recent article, only 4 in 7 Americans are financially literate and only 24% of millennials have an understanding of basic financial topics. For many people, the complexity of banking — balancing a checkbook (which is likely a phrase many millennials have never heard), budgeting for wants and needs, investing for the future, and avoiding unnecessary fees — can be quite overwhelming. 
Banks can be a big part of the solution to increase financial literacy, all while benefiting both themselves and the customer. They can help marry their goals with their users' goals by providing an inviting experience when it comes to financial wellness in their apps and online platforms. UX design in the FinTech industry starts with speaking the language of the user, not the banker. Using terms they understand and use in every life can help avoid confusion. Using words like "money in" and "money out" as opposed to debits and credits is simple and easy for anyone to understand.
Providing compelling data visualization that's interactive and allows customization for categories and spending goals helps users better understand their finances and keeps them coming back to see how they performed. Banking apps that make complex tasks easier can help increase financial literacy with their customers. For example, showing graphs and clear numbers that indicate how much available cash the user has to invest or put into a savings account can deepen relationships with the customer and provide useful solutions for them that they may otherwise have thought they didn't need. Or users that spend a certain amount on restaurants could be offered a credit card with cashback rewards on dining. While there are regulations to navigate in FinTech, this approach helps offer relevant services to the customer that ultimately benefits them and your business.
3. Competition is High in the FinTech Industry
Competition in banking used to be about what banks there were in your local community. Sure, there were national or regional banks and credit unions or smaller community banks, but the competition was only based on what banks were in your local market. Today, more and more online-only banks offer the same services that brick-and-mortar banks do, but over the internet without the need for a physical location. This makes competition high when users can consider banks outside of their local market. Without the expenses of running branches, online banks often offer higher rates for savings accounts and fewer fees, which can be enticing for many customers.
With competition so high, making it easy for customers to apply for new accounts and manage their bank accounts online and through mobile apps is vital to keeping them as customers and bringing in new business. A good or bad UX design can make the difference of customers deciding to stay with you or easily jump to a new bank that will better meet their needs. 
Now that you know what you need to consider when designing for FinTech companies, it's important to work with a design team that has experience designing mobile apps for the banking industry. Set up a free consultation with Meticular to discuss how we can bring our industry experience and unique perspective to your next FinTech design project.