3 Things You Can Do to Improve EMR and EHR User Experience
A great user experience can help healthcare pros work more efficiently. Here are a few UX best practices for EMRs or EHRs that can help save time and money.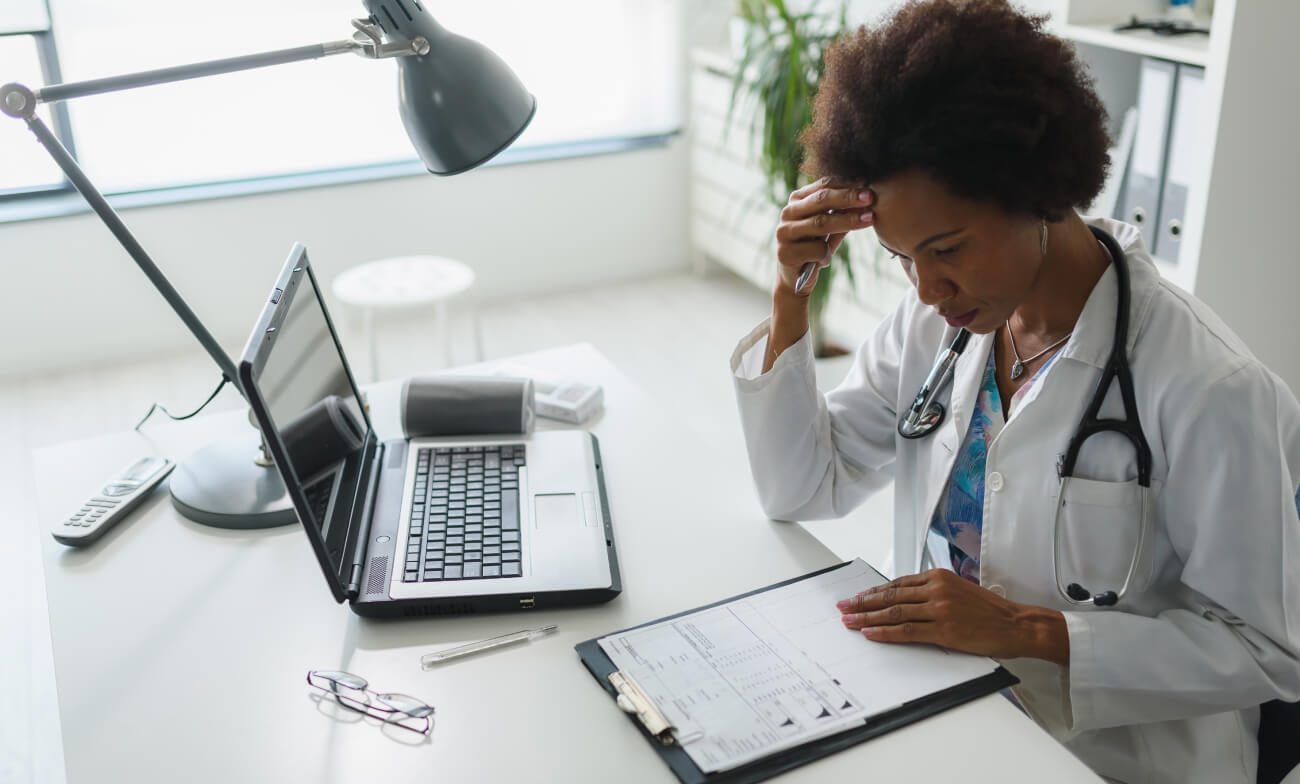 I never gave much thought to UX in the medical world until I married into a family of healthcare professionals. My wife and her mother are both pharmacists, her father is a surgeon, and over the years, they've shared countless stories about their experiences using technology at work.
A few years ago, my wife's workplace upgraded their legacy DOS-based system to a more modern EMR software that some users found challenging. It was a particularly tough transition for senior professionals who'd grown accustomed to the old software throughout their decades-long careers.
And this is a perfect example of why user experience is so critical.
While all new software comes with a learning curve, effective UX can significantly reduce onboarding time, boost employees' enthusiasm for a new solution, and increase their efficiency once the system is fully implemented.
But, how do you get there?
Today, I'm sharing a few UX best practices for EMRs I've learned while working directly with healthcare software providers: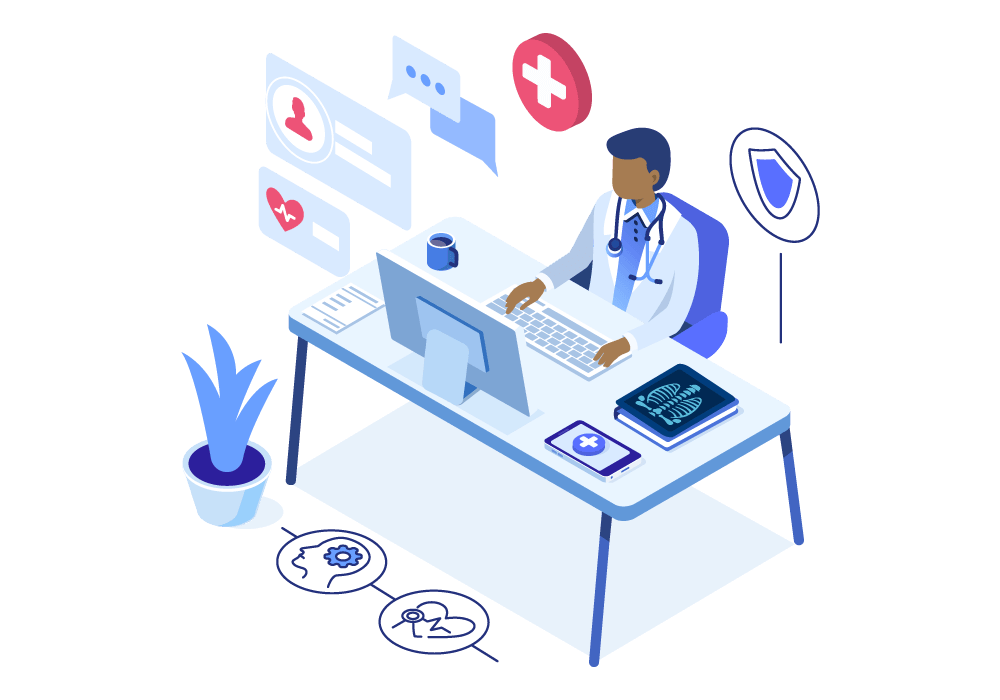 Start with user objectives
In general, the two leading objectives for EMRs are data consumption and input. This software holds a tremendous amount of information, including data to help manage medication, doctors' notes, nurses' records, billing details, and more. In healthcare organizations, every department has to regularly input, navigate through, and consume large amounts of data.

Quick access to information is especially critical in emergency scenarios, so you want to prioritize speed and ease of use.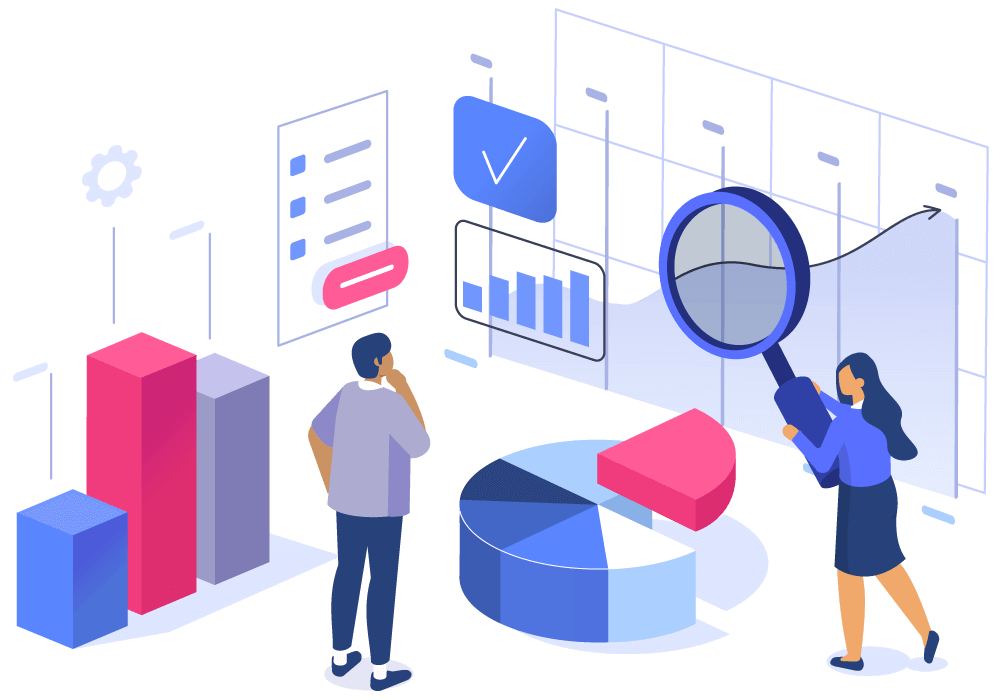 Focus on upholding data visualization best practices
The faster and easier it is for healthcare professionals to access data, the better they can mitigate errors and provide the best treatment, which leads to better patient outcomes.

Here are a few UX best practices for EMRs that improve this experience:

Allow for customization
Remember that each user has a specific way they want to visualize information. For example, some users prefer to see data in a list, while others like to see a thumbnail view. By allowing users to tailor their own data visualization experience to their preferences, you can assist them in consuming and translating data faster.



Don't include too much on one screen
Each healthcare professional has specific information they need to access, so it can be helpful to design a different interface for each role. Conduct user testing and interviews to better understand what users in each position need and what they don't, and be prepared to get granular.

For example, a surgeon and a pharmacist don't need the same screens and patient details, even if they're working as part of the same care team.



Templatize and automate wherever possible:
Departments typically have standardized processes and follow similar treatment plans for common patient scenarios. Creating plan templates for these types of cases will boost efficiency. Additionally, adding templates for specific roles can narrow down options and help reduce errors.

For example, providing different templates for a pharmacist in the NICU than a pharmacist in adult care will help ensure a busy pharmacist doesn't inadvertently select an adult medication dosage for an infant.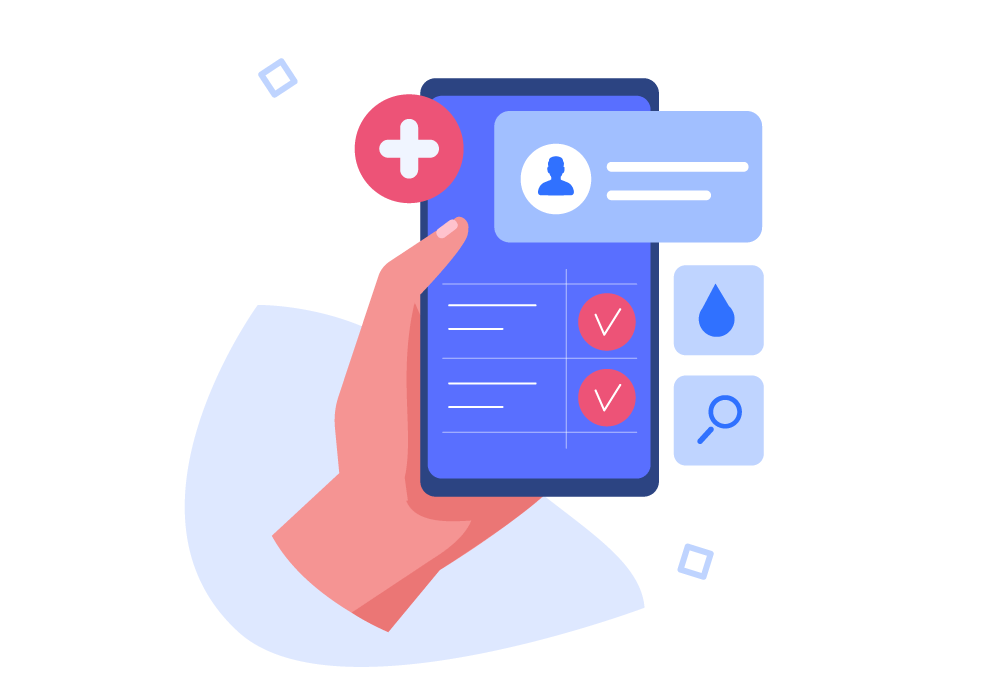 Design with accessibility in mind
It's always vital you factor accessibility into software design, especially when creating healthcare solutions. That's because accessible design supports all users' ability to quickly and accurately input and understand information.
One way you can improve accessibility is by making your designs easily scannable. For example, while you may need to include several form fields on one screen, grouping those fields into sections will make it easier for people to work through their processes without becoming distracted. Additionally, you can use information architecture to create a visual hierarchy and move users through screens in a way that supports their specific use cases. 
To do any of these best practices well, it's crucial to conduct user interviews and user testing. The more you understand your users' behavior and design to their needs, the more likely you will win and retain their business.
Of course, scannability is just one element of accessible design. Our recent free guide shares several more critical considerations for improving accessibility.
The truth is that great healthcare professionals will provide exceptional care regardless of the system they use. But, by leveraging these UX best practices for EMRs, you can help achieve even more. A thoughtfully designed EMR will save healthcare teams time on routine tasks like data entry, enable more efficient data consumption, help organizations save time on training and onboarding staff, and lead to better outcomes for everyone involved.
At Meticular, we design with these best practices in mind. We have a best-in-class process, from testing to design to front-end development. We partner with you to make a product that meets the goals of your business and the providers it serves. Are you looking for help with your EMR's UX - let's chat.