Should You Hire a Design Agency or an Independent Contractor?
Should you hire a UX design agency or an independent contractor to design your next digital transformation project? Find out the pros and cons of each option.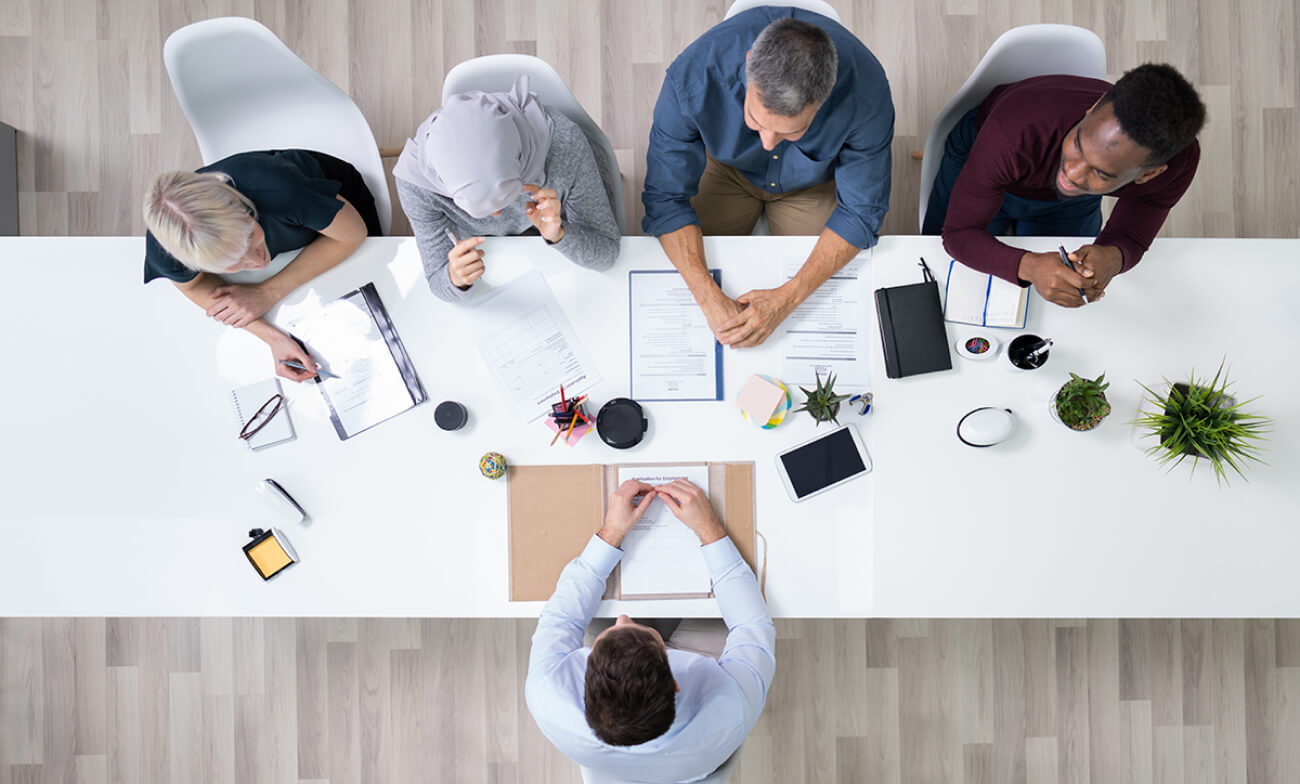 When your company is looking to hire outside support for a product or UX design, there are a few options you may be considering. On one hand, there are UX design agencies with teams of experts you can fully outsource your entire project to. On the other, you could hire an independent contractor to partner with you and work alongside your team. But which option is right for your company?
Pros and Cons of Hiring a Design Agency or an Independent Contractor
There are many differences between working with an agency versus an independent contractor. Depending on your budget, the needs of your project, and your company's work style, one may be a better fit than the other. Let's take a look at the pros and cons of each.
Pros
Design Agency
Expertise – With a design firm, you will be working with a group of experts with different skill sets that are used to working together as a team. An experienced team with many individuals will have encountered many different challenges on past projects to help you work through the best solutions.
Systemized Process – Since digital transformation and UX design is their business, they already have tried-and-true processes in place. They will be prepared and ask the right questions up front, they understand what all is required for your type of project, and they have processes in place to deal with any unexpected hurdles.
Strategy – Agencies are known for their ability to develop strategies to handle complex situations. They look at the bigger picture and have next-level ideas for bringing your design to life.
Ongoing Partner – A design agency will be a partner to support you all along the way — from the inception of the design to being your go-to support for any questions you have even after the project is completed.
Independent Contractor
Often Lower Cost – Hiring an independent contractor can be a lower cost option if you have a small budget as you are only paying for one individual's time.
Good for Smaller Projects – If your design project is less involved and you don't have the need for a long-term relationship, you may not need the full support of an agency. In that case, an independent contractor may be all the support you need.
Often Faster – An independent contractor may complete your project faster since they are more focused on execution compared to developing a full strategy.
Cons
Design Agency
Longer Completion Time – Since a UX design agency develops a strategy, conducts research to consider all the needs of your project, and has more processes in place, the timeline may be longer than when working with an independent contractor. Although these extra steps help develop the right end-product for your unique needs, if you have a fast-approaching deadline on a smaller project, speed may be a more important factor to consider. An agency's employees will often need to balance the workload among multiple clients and spend time on the agency's internal processes, which can also add to a project timeline and budget.
Can Be More Expensive – Because you are paying for a team of experts who have their own infrastructure, software, and processes in place, a design agency is usually going to cost more than paying for an independent contractor. Your budget and whether you need help with strategy and long-term support will determine if the extra expense is worth it for you. It's important to consider what's included in the cost of working with an agency though, as needed design software and tools can often be very expensive to purchase on your own. And while agencies do their best to scope out a project, unexpected changes can occur once the project has begun. In this case, a change order is created, which will add cost to the original scope.
Not a Vendor – If you are looking for a straight vendor without all the bells and whistles, and you have already developed a plan for your project, an agency may not be the right fit as they are more full-service.
Independent Contractor
Lack of Support for Issues – By doing simple math, it's easy to see that several team members at an agency with varying backgrounds will have encountered more common issues than one individual. If your project requires more than the basics or if unexpected issues come up, an independent contractor may not have the resources to come up with the best solution like an agency will.
Single Expertise – An independent contractor will usually have a narrower skill set since they are just one person. If you are looking for a variety of skills and experience to fully service your design project, you may need to hire more than one resource. Multiple independent contractors can often add up to more in the long run.
Hourly Rates  – Although hiring a contractor at an hourly rate may seem like it would save you money, it can be difficult to compare an hourly rate for an indeterminate time to an agency's project quote. The independent contractor may work slowly to bill more hours, which could cost you more than expected in the long run.
Fewer Processes in Place – While an agency has proven systems and processes in place, an independent contractor will likely not have a regular process so there may be more bumps along the way. Without processes, a contractor might miss things and you could have unintended consequences even later on after the project is completed.
Less Access to Tools – Agencies often use top-of-the-line tools and software, which can be costly if you have to purchase them individually for your company. Since they are used across multiple clients, the cost is minimal on a per-client basis and is often included in an agency's fees. An independent contractor likely won't have access to expensive tools so your company will need to absorb those added costs.
Is Hiring a Design Agency or Independent Contractor the Right Choice for You?
While there are some cost-saving perks to hiring an independent contractor, an agency will provide additional benefits to make your digital transformation project a success. A smaller agency, like Meticular, is the best way to get the best of both worlds — personalized attention with the added resources and processes of an agency.

At Meticular, you will always work with a small, dedicated team with experience. And unlike larger design firms, our founder is involved in every project to offer his years of expertise in the UX design industry. We charge flat monthly fees and embed ourselves into your team as a true partner. After weighing your options, if a UX design agency sounds like the best fit for your project, schedule a free consultation to discuss how Meticular can transform your next design project.