What Is a Reasonable Timeline for Digital Transformation?
The time it takes to implement a digital transformation can seem daunting. Find out what a reasonable timeline is and how you can reduce your time to market.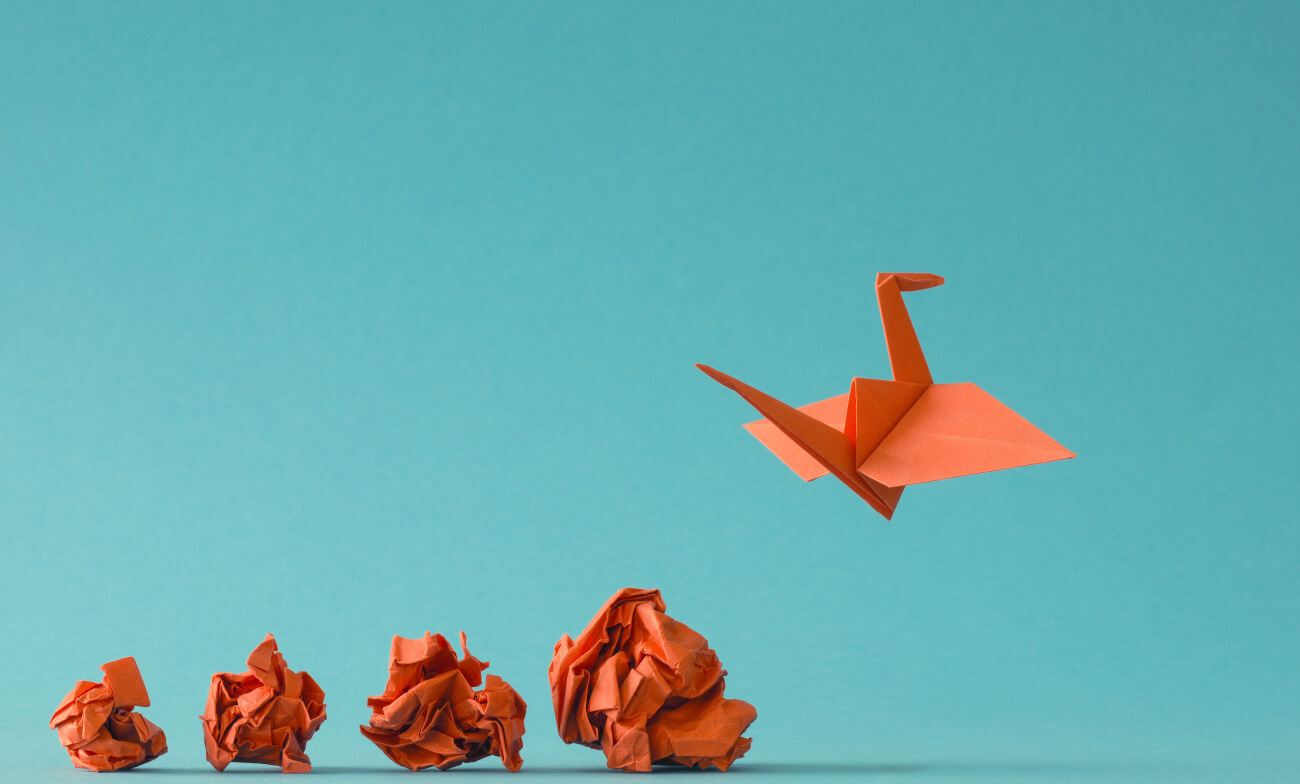 Digital transformations can often take years to implement. And as the pandemic taught us, those who were slow to adapt were left behind, while companies that already had digital transformations in place or were quick to adjust to digital platforms reaped the benefits. But how long does a digital transformation take and are there ways to speed up your timeline?
What the Data Says About Digital Transformation
While 70% of companies have a digital transformation strategy in place or are in the process of creating one, only 7% have fully implemented one. As that large gap shows, many companies are still in the midst of their digital transformation. 
Another study showed that 39% of outperforming companies have a fully integrated digital-physical strategy. The faster you can get to market, the faster you can become one of those outperforming companies.
Some digital transformations can take upwards of five years as a digital trends article noted in 2019, while many companies expect it to take about a year. The timeline can depend on the size of the organization and the complexity of your digital technology project. However, some companies have been able to accelerate their timeline down to months.
As we've seen in recent years, when your business depends on being the first to market to meet the demands of changing times, companies that had the fastest timelines were often the winners. Of course, they also had to meet the demands of their customers. 
Meticular's two-week Design Accelerator service can help you go to market faster. During the two-week program, create a Figma prototype of your product with design files ready to give your developers and we record user testing sessions to understand how users interact with the technology. We also evaluate the user testing data to refine your design and make revisions to provide the best user experience possible. Reducing the design timeline to just two weeks can help you accelerate your digital transformation project, reaching your goals faster.
Importance of Benchmarking & Data Analysis
In many cases, digital transformation can be an ongoing process. As you review data and get feedback from your users, you should be making improvements and expanding features. Collecting and analyzing data before the design phase is also important to make data-driven decisions. Understanding the user's needs and analyzing current data can help you design a user-friendly product that will be easy to use while meeting your user's and company's needs.
Benchmarking is also an important part of data analysis. When you can show the before picture of how efficient (or not efficient) your systems were and can understand where the pain points are, you can use that data to evaluate how the new technology will improve performance. Not only will it help you justify your investment, but the data can help you learn as you make further improvements down the line.
Buy-In Process
One of the most important things you will need to do to get your company to invest in new technology is to get buy-in from senior management or even the C-suite. Without their buy-in, your project is dead in the water. But what does that process look like?
Build Your Strategy & Roadmap
First, you will need to build your strategy. Take a look at the current state of the processes or digital technology you are already using. 
What are the problems or frustrations with these systems? 

How do you plan to resolve these issues? 

What are top competitors in your industry doing? 

How can you improve on what your competitors aren't doing? 
By asking these questions, you can start to build your strategy and roadmap.
Define Value
During this step, you need to define the value for your company to make this investment. Consider the benefits that this digital transformation will bring to your company. You will need to show the ROI to senior management for them to fully understand the value. Will the investment increase revenue, drive efficiencies that save the company money? Or are there other non-financial benefits the technology will bring? Consider all the benefits and even the disadvantages of not implementing new technology to show the full value. Read how to calculate ROI for your company's technology investments for more details.
Define Benchmarks & Set Goals
As we mentioned, setting benchmarks is important to show where you are now and to be able to compare the data after your digital transformation. Look at current data to understand how users are currently performing tasks the new technology will affect. If there are manual processes that can be replaced, time spent per task will be an important benchmark to look at. Error rate, abandonment rate, NPS, and user feedback can all be used as benchmark data. 
It's also important to consider industry benchmarks or data from others using similar systems outside your industry. These benchmarks, along with your own data, can help you set your goals. Your goals should show how you will improve upon the current benchmark data points that you defined above. Time to market will also be crucial to show as a goal since time is part of the investment. Showing realistic goals compared to the current data will help you calculate ROI and sell the value to senior management.
Get Buy-In
Lastly, you will need to get buy-in from management since they hold the purse strings. You will likely be asking for a significant investment. Presenting a detailed strategy that shows ROI, your current benchmarks, and end goals will help sell your digital transformation project to senior management. Consider your audience when presenting your strategy. Do they have knowledge of technology and will understand technical terms? Or is your audience more business-focused and understands financial information and business goals over technology? Remember to speak to your audience in a way they will understand. If there will be multiple stakeholder presentations, consider tailoring each presentation for each specific audience. The better you can speak their language, the better chance you will get their buy-in.
Long-Term Optimizations & Adjustments
Many will tell you that a digital transformation project is never complete. Even after you go to market or launch the new technology internally, you can't just walk away and forget about it. You should be continuously making optimizations. Analyze the data and get user feedback to understand how the new systems are working and how you can improve upon them. Ensuring you have long-term support to learn what's working and what's not and using that data to make adjustments, will allow your project to have lasting success.
Whether you're looking for help with your UX design for your digital transformation or ongoing support or both, Meticular has services to meet your objectives. Learn more about our Design Acceleration and Design Subscription services.