What You Need to Consider When Vetting a Digital Transformation Consulting Firm
Finding the right digital transformation consulting firm can mean the difference between success and failure. Learn what you need to know before hiring a firm.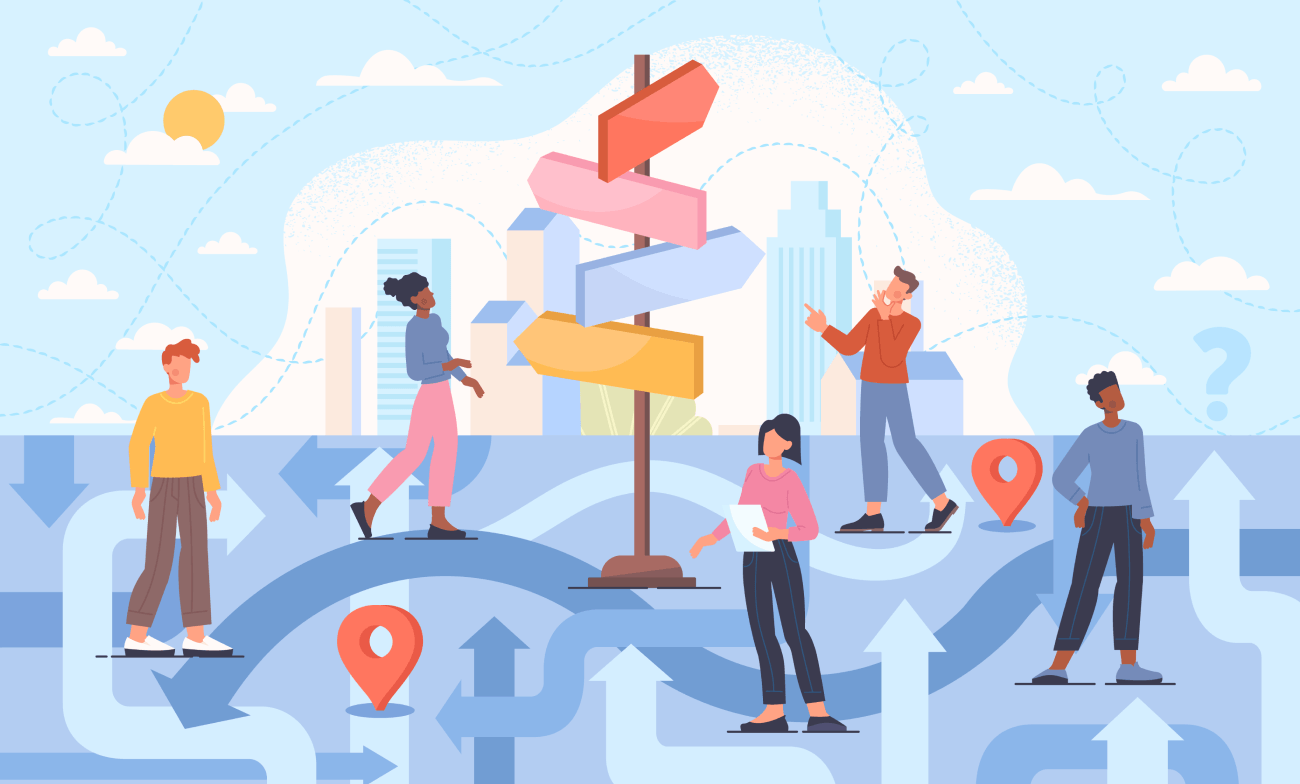 What You Need to Consider When Vetting a Digital Transformation Consulting Firm
Digital technology is growing at an exponential pace. You'd be hard-pressed to find any area of a business that isn't using technology in some way or that couldn't be improved with digital technology optimizations. And if the pace over the last several decades wasn't fast enough, the COVID-19 pandemic sped up the need for digital transformation at alarming rates. Many businesses lost the daily face-to-face interactions with their employees and customers, being forced to interact with them exclusively online. And companies were in a race to build up their digital infrastructures to meet their daily business needs.
Finding the right organization to help you transform your digital technology can be overwhelming. How do you know the type of firm to hire? Do you even need a consulting firm? What should you look for in a good digital transformation consulting firm?

What Is Digital Transformation Consulting?
Digital transformation (DX) is the integration of digital technologies into business operations, marketing, and customer management. It can include any and all functions of a business's day-to-day activities. In digital transformation consulting, experts analyze these technologies — whether they include software, hardware, artificial intelligence, or internal processes — to find better ways to utilize them in your business. We look at your current tools and processes and help you decide how to use tech to your advantage.  Here are some activities the firm may perform:
Auditing the business and its current technologies:

Reviewing a company's technology choices including the design and infrastructure.

Analyzing the processes and workflows of employees and customers, including both digital and manual processes.

Uncovering the requirements and needs of an organization and how technology helps or hinders them.

Reviewing costs associated with the current state.

Creating a digital transformation strategy that will improve how tech is used within the business in a way that drives an increased ROI.

Implementing the strategy in all aspects of the business — from software to processes to the way the company interacts with their customers
Why Hire a Digital Transformation Consulting Firm?
In a world that is dependent on our devices virtually 24/7, your customers and employees expect to do tasks and get information at the touch of their fingertips. And if you aren't meeting their needs, trust me, your competitors will. 
Digital transformation will help you compete for your customer's dollars. It also helps reduce costs and increase efficiency in your internal operations. Digital transformation is imperative in order to improve your business and win in a competitive market. Employing the help of an experienced software consulting firm will make sure your digital transformation is as successful as possible.
But Do You Really Need a Consulting Firm to Help You Transform Your Digital Technologies?
The short answer is, yes. Digital transformation isn't as cut and dry as you might think. Most attempts at digital transformation fail. And there are many reasons these projects never get off the ground.
People are creatures of habit, and your employees may not adapt to the change of moving processes as easily as expected. Even if they already use technology in their daily functions, moving to new systems can still be a challenge. And how do you decide what systems or software will be the best fit for you? How do you design them to meet your needs? You will need to train your employees to use new digital tools, troubleshoot along the way, and make adjustments as they use them in practice. Change won't happen overnight, and you need a partner with experience to guide you through this big adjustment.
A digital transformation consulting firm has the expertise to help businesses consider all the implications of these changes, create and implement a strategy that will work for your business, anticipate problems, train employees or customers, and outline responsibilities and processes that are needed to make your digital transformation a success.
How Do UX Design Consulting Firms Differ from Traditional Design or Development Firms?
Traditional design or development firms focus on what they know best – the way the technology looks and how the technology functions. But most don't consider everything about your business to determine the best solution for you.
A UX-focused, digital transformation consulting firm, on the other hand, considers your goals as well as the people, processes, and current technologies used to understand how you can use digital technology in the best way for your business. They have experience with designing and developing technologies as well but look beyond the technology to understand what your business ultimately needs. A consulting firm will develop a holistic strategy using data-driven decisions that will not only deliver new digital technologies but will help improve your business processes and deliver an ROI.
What Should You Look for In a Digital Transformation Consulting Firm?
It's important to find the consulting firm that's the right fit for your organization. Asking the right questions about their experience and what you can expect while working with them is imperative to the success of your digital transformation.
Things to consider when hiring a consulting firm for your digital transformation project:
Examples of their work: Be sure to ask about who they've worked for in the past and what type of business transformation projects they've worked on. Ask for examples of their work that relate to your business.
Industry expertise: It's important to work with a UX design firm that knows your industry and your particular needs.
Experience: The amount of experience of the team working on your digital transformation project is important to consider as you want people who have the knowledge about digital transformation and can handle the specific nuances of your industry or business.
Size of the company: The size of the firm you need can vary depending on your organization. Are you looking for a large firm with a team of varying experience but a large infrastructure or a smaller firm that has niche experience and will focus its attention on your project? Finding the right fit will determine how successful your digital transformation will be.
Pricing: Budgets can vary greatly but cost is always an important factor to consider. Is the firm upfront about their pricing and discusses any hidden fees or potential added costs along the way? Find out if there are other costs you may need to consider down the line.
Are they full-service? If you're looking for a team that can work with you from the beginning, develop a strategy that will fit your unique needs, train your internal teams, and optimize your technologies after they are implemented, be sure your consulting firm is full-service. Ask what all is included in their costs.
The Importance of An Ongoing Partnership
You don't want a vendor who will just build your technology and then leave you to figure out the rest. You want a partner who will work with you to build digital technology that will meet the specific needs of your business, train your team, use data to analyze performance to make improvements along the way, and be there for you on an ongoing basis. A UX design consulting firm like Meticular will be your partner to guide you every step of the way.